Emily's First Day/ OI Bear Contest
Posted on by Amanda
Today is a very important day in my life. It's the day I officially become a college instructor. I'm marking number 3 off of my bucket list, Teach a College Course. In celebration, I'm offering the first of what I hope are many contests on Unbreakable Journey.
We're in the last week of summer, kids will be going to school, and fall is just around the corner.  So, we're giving away a copy of Emily's First Day and the OI Bear!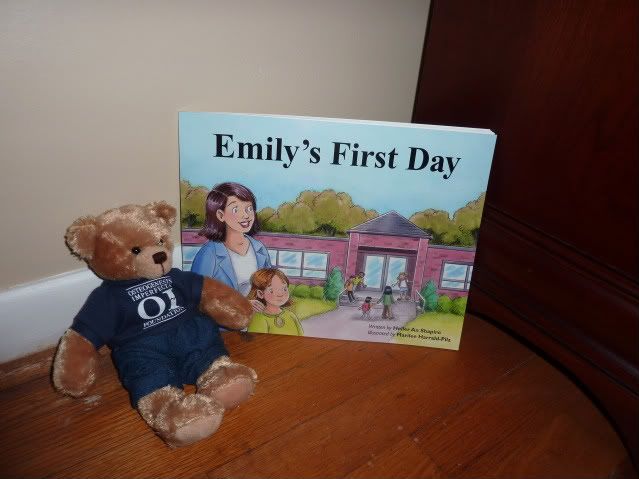 This picture book tells the story of the first day of school for a child with mild OI. It is designed to be read to children in the early elementary grades. The book includes resources for educators to make the transition to school easier for children whose disability is often a hidden one.
Entering is easy, simply leave a comment on this post telling me about your favorite school experience or a teacher who went above and beyond for you. There is only one prize pack. The winner will be selected at random using the Comment Contest Widget! Good Luck. Winner will be announced September 7, 2010. Comments must be received by 7:00a.m. on September 7, 2010. So comment away!
*Emily's First Day and the OI Bear were purchased through the OI Foundation.*